The deer population for the whole area is estimated on the basis of regular counts to be approximately 2,300 stags, 3,000 hinds and 800 calves (2014), a density of around 13 deer per sq km. The average annual cull is around 330 stags, 450 hinds and 100 calves.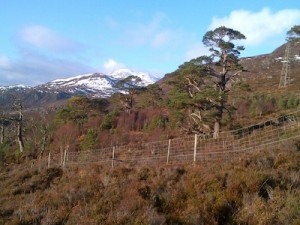 Since 2005, collaborative deer management in the DMG has been guided by a rolling 5 year Deer Management Plan (DMP). Whilst deer numbers overall are well under control and in line with the DMP, regular habitat monitoring, particularly in the Strathglass SAC, is a key factor in determining cull targets.
Another important management check is the helicopter deer count which the DMG has committed itself to every 3 years.  The DMG meets at least twice a year usually at the end of March and October. A copy of the current DMP is given to the Strathglass Community Council to be available for local use.